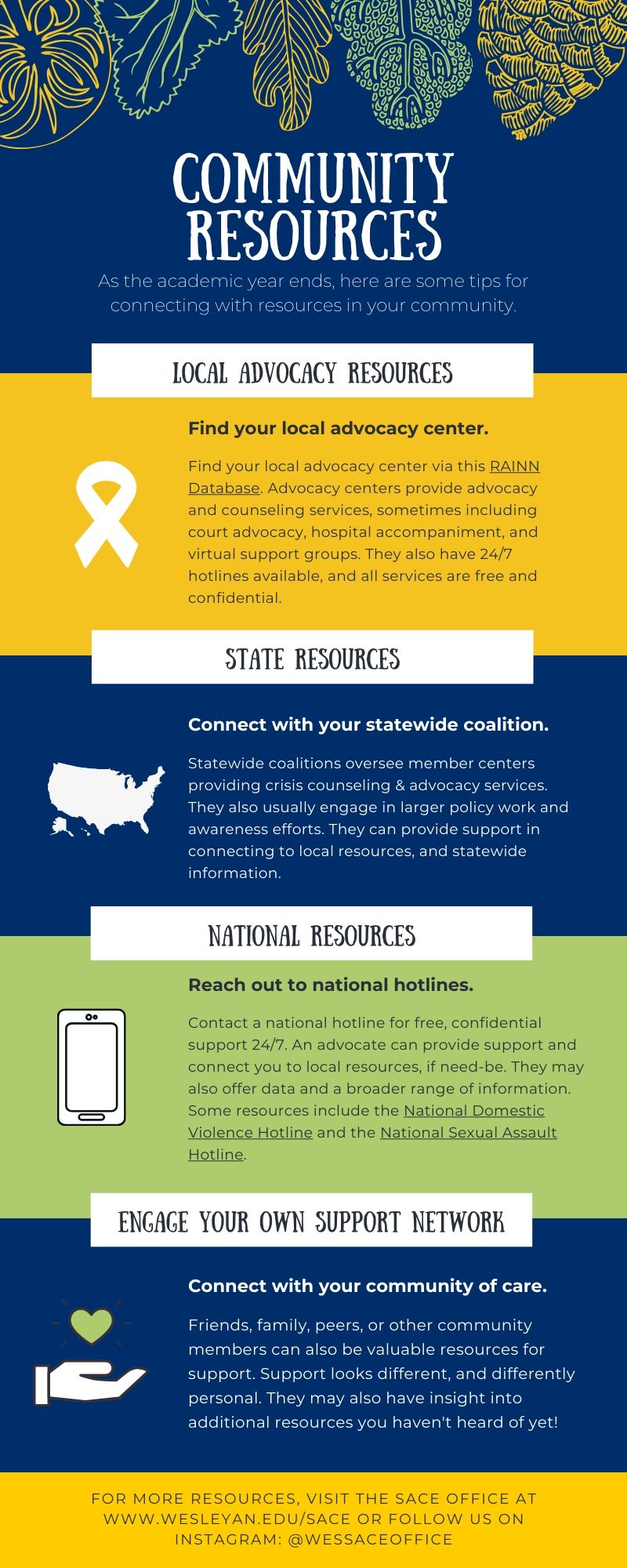 Community Resources
As the academic year ends, here are some tips for connecting with resources in your community.
Local Advocacy Resources
Find your local advocacy center. 
Find your local advocacy center via this RAINN Database. Advocacy centers provide advocacy and counseling services, sometimes including court advocacy, hospital accompaniment, and virtual support groups. They also have 24/7 hotlines available, and all services are free and confidential.
State Resources
Connect with your statewide coalition.
Statewide coalitions oversee member centers providing crisis counseling & advocacy services. They also usually engage in larger policy work and awareness efforts. They can provide support in connecting to local resources, and statewide information.
National Resources
Reach out to national hotlines.
Contact a national hotline for free, confidential support 24/7. An advocate can provide support and connect you to local resources, if need-be. They may also offer data and a broader range of information. Some resources include the National Domestic Violence Hotline and the National Sexual Assault Hotline.
Engage Your Own Support Network
Connect with your community of care.
Friends, family, peers, or other community members can also be valuable resources for support. Support looks different, and differently personal. They may also have insight into additional resources you haven't heard of yet!
For more resources, visit the SACE Office at www.wesleyan.edu/SACE or follow us on Instagram: @WesSACEOffice