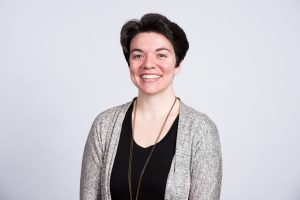 Dear Campus Community,
I hope this note finds you well and enjoying the start of the semester so far.
I write to you in reflection and connection, regarding October as Intimate Partner Violence Awareness Month. While there are many statistics circulating in conversations about the prevalence of intimate partner violence on college campuses, we also know that those numbers do not capture the full extent of these experiences on campus. In supporting survivors whom are counted in these statistics, and those whom are not; those whom have publicly shared their narratives, and those whom have not told anyone, we as a community can do our part by facilitating conversations, hosting events, and raising awareness around these issues.
At the SACE Office, we currently have a few events that will be organized throughout the month, and there will be more to add!
October 3rd, 5:00-6:30, Usdan 108 Supporting Survivors Training (with Project No Red Zone)

The training will focus on trauma-informed support and why it matters. It will cover concrete ways to support survivors, and review resources and options so you are aware of what survivors have the right to access. Learn more here: https://www.facebook.com/events/1798972396867177/
October 8th– December 3rd Survivor Empowerment Workshop Series

This 8-session workshop series designed to offer student-survivors the opportunity to engage in open dialogue and activities focusing on survivor empowerment, self-care, and healing following experiences of interpersonal violence. This workshop has a rolling, open-enrollment, (so folks can attend one or all sessions) and is open to anyone whom identifies as a survivor of interpersonal violence.This workshop is unique in that survivors will have an opportunity to gain support from fellow survivors, without being a clinical support group, and is more educational in nature. To this end, we want to make sure that everyone is aware of the dynamics of this group. For those whom are interested in participating, please fill out the following form to join: https://goo.gl/forms/yxZpzBTeAaZNnfsT2
Learn more on our Facebook event: https://www.facebook.com/events/266164520679903/
October 17th, Womxn@Wes Faculty & Staff Workshop on Domestic Violence 101 and Supporting Survivors in the Workplace

This workshop for faculty and staff will discuss domestic violence in the workplace. Domestic violence will be defined, types of abuse discussed, and red flags for intervention will be identified. Learn how you can support your colleagues, whom may also identify as survivors, and the resources available to them.
In addition, if you or your community would like to organize an event on your own, we would love to collaborate and share ideas! Rachele Merliss, the 2018-2019 SACE Student Intern is ready and willing to connect with student groups to explore ideas about education and/or awareness raising initiatives. So please consider reaching out to her directly, or stopping by her office hour on Wednesdays, 1-2 pm in the Solarium (Davison Health Center).
As we move through the month of October, we hope you'll join us for one of these events. As a part of the Wesleyan community, engaging with each other in dialogue about important issues like intimate partner violence is critical; both in supporting survivors and also educating ourselves as resources for survivors.
Thank you for your time and engagement. I wish y'all continued success as the semester goes on.
Take care,
Johanna